MELODIC! FRESH! METAL!

With Metalites expertly use of electronic elements, influenced by the Trance Era of early 21st century, sphaeric layers mix with flirring sequences and stoic beats fit like a second skin for the massive, melodic and outrageous catchy soundwall. But also the new singer Erica Ohlsson shapes that energetic sound.

Metalite was formed in Stockholm, Sweden in 2015 when Edwin Premberg met Emma Bensing. He presented his musical ideas and vision to her, and she agreed to join the band. The goal was to write and record melodic and memorable metal songs with a modern and fresh sound.

During 2016 Metalite found three experienced musicians that agreed to join the band: Lea Larsson [drums], Robert Örnesved [guitar] and Robert Majd [bass]. A deal was signed with the Swedish label Inner Wound Recordings, and the Metalite debut album "Heroes In Time"was released in October 2017.


In 2019 the line-up and Emma was replaced by the fantastic and talented singer Erica Ohlsson and a new label contract was signed with AFM Records. Later that year the band released their second album "Biomechanicals" along with three singles.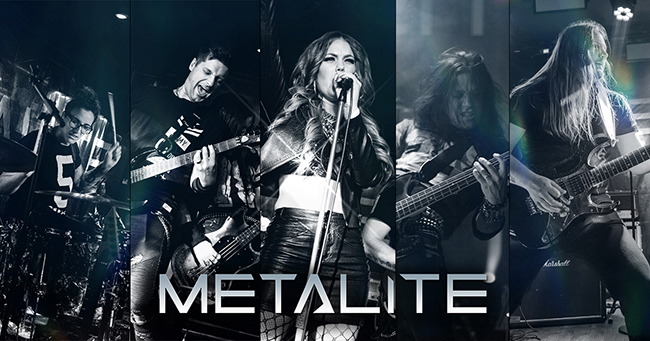 The year 2020, the year of the Covid Pandemic, all live gigs were postponed or canceled. The band decided to go into the studio and record new songs for their third album. The release of the album was planned to the 26th of March and it's called "A Virtual World". Three singles were released together with videos, the album is out now!
Metalite are:
Erica Ohlsson (Vocals)
Edwin Premberg (Guitar)
Robert Örnesved (Guitar)
Robert Majd (Bass)
Lea Larsson (Drums)